BackURL¶
In order not to lose your traffic under unforeseen circumstances, we suggest you configure BackURL. BackURL will be triggered when the offer is stopped, and the advertiser has not accepted the traffic or has exceeded the limit on requests for the offer. In such cases, your traffic will be redirected to the other providers, depending on the BackURL settings.
Creating a BackURL¶
To start configuring the BackURL, click on the Create BackURL button.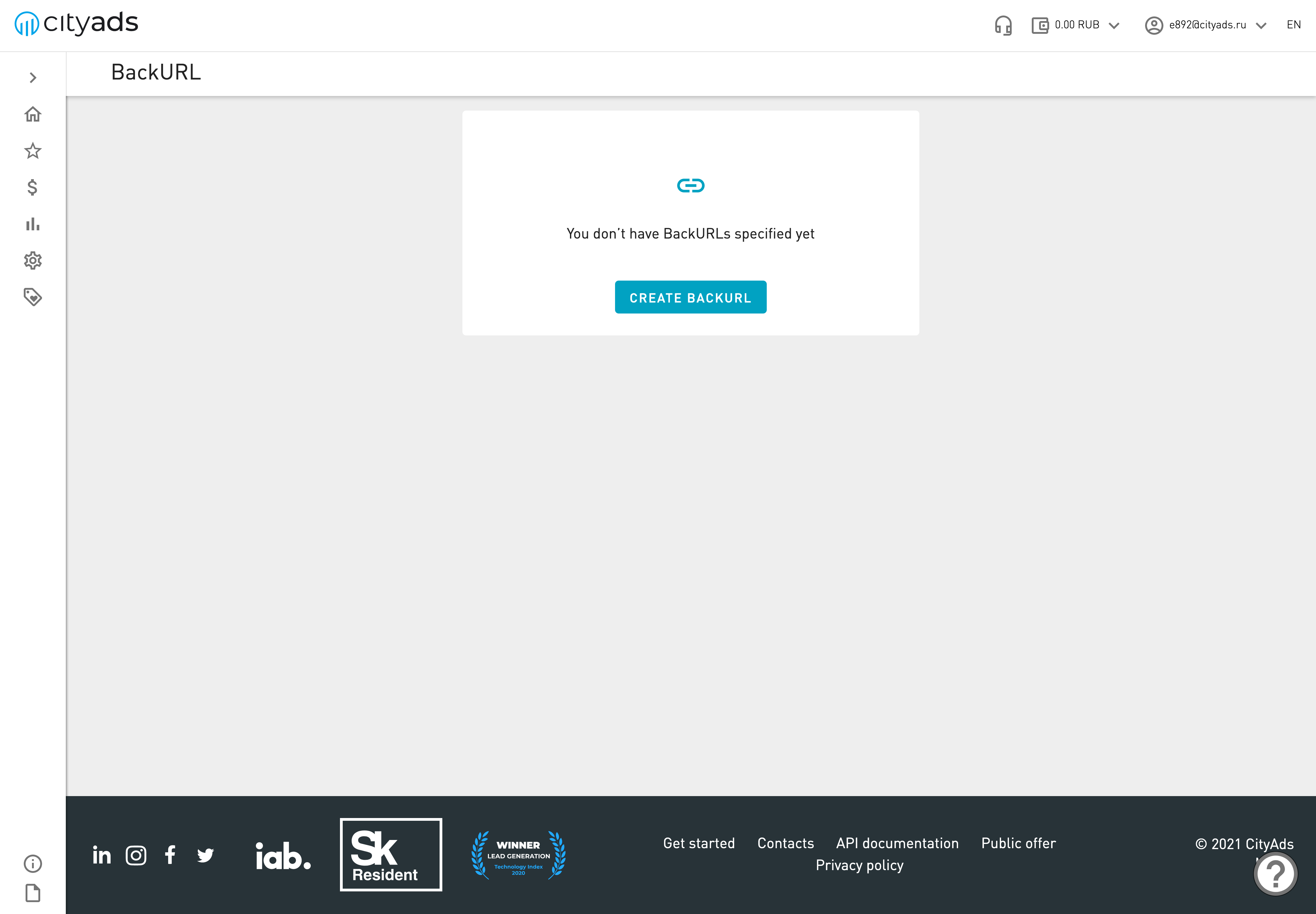 Selecting offers¶
At the first step, you will configure the list of operators for which traffic redirection will be applied. By default, you have selected offers for which you already have traffic.
If you want BackURL to be applicable to all of the listed options, just click Next.
If you want to add to the list, click Add Offer and select an offer from the list, click Next.
If you want to shorten the list, click on a cross at the extra offer, or delete all the offers by clicking on the appropriate button. Don't forget to specify your BackURL settings, and click Next.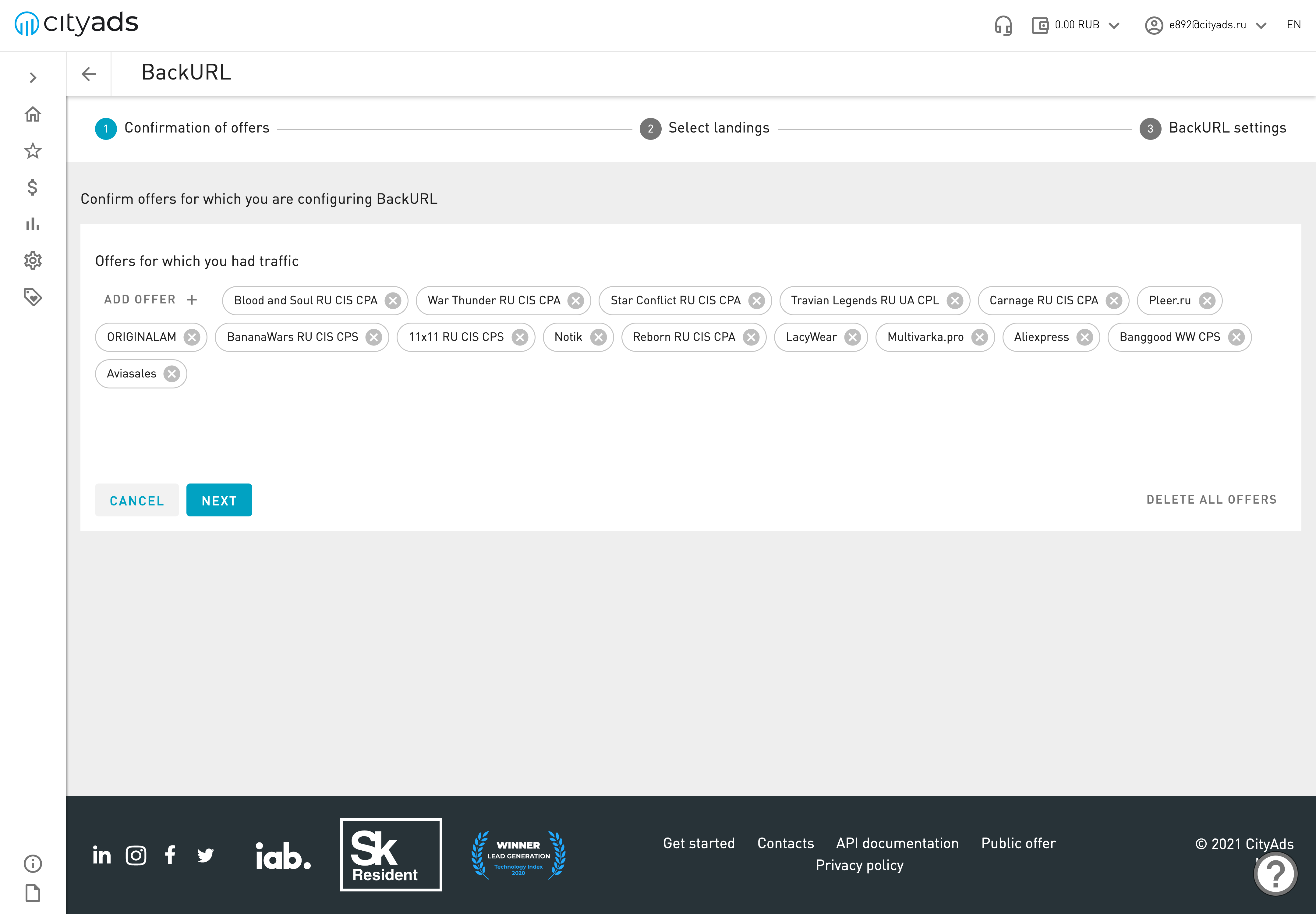 Selecting landings¶
At the second step, you need to select the landings to which the traffic will be redirected.
To do this, use the already familiar filters on offers, select the appropriate offer and specify in it the desired landing. You can choose up to 10 landings for traffic redirection. Click Next.
Selecting name and landings priority¶
At the third step, enter the name of this BackURL.
If you wish, you can set the priority of the selected landings. Thus, the traffic will be redirected to offers in the specified order.
The BackURL you created can be the main one and apply to all your new offers. To do this, put a mark on the checkbox. Note that only one BackURL created by you can be the main one. To save all settings, click on Save.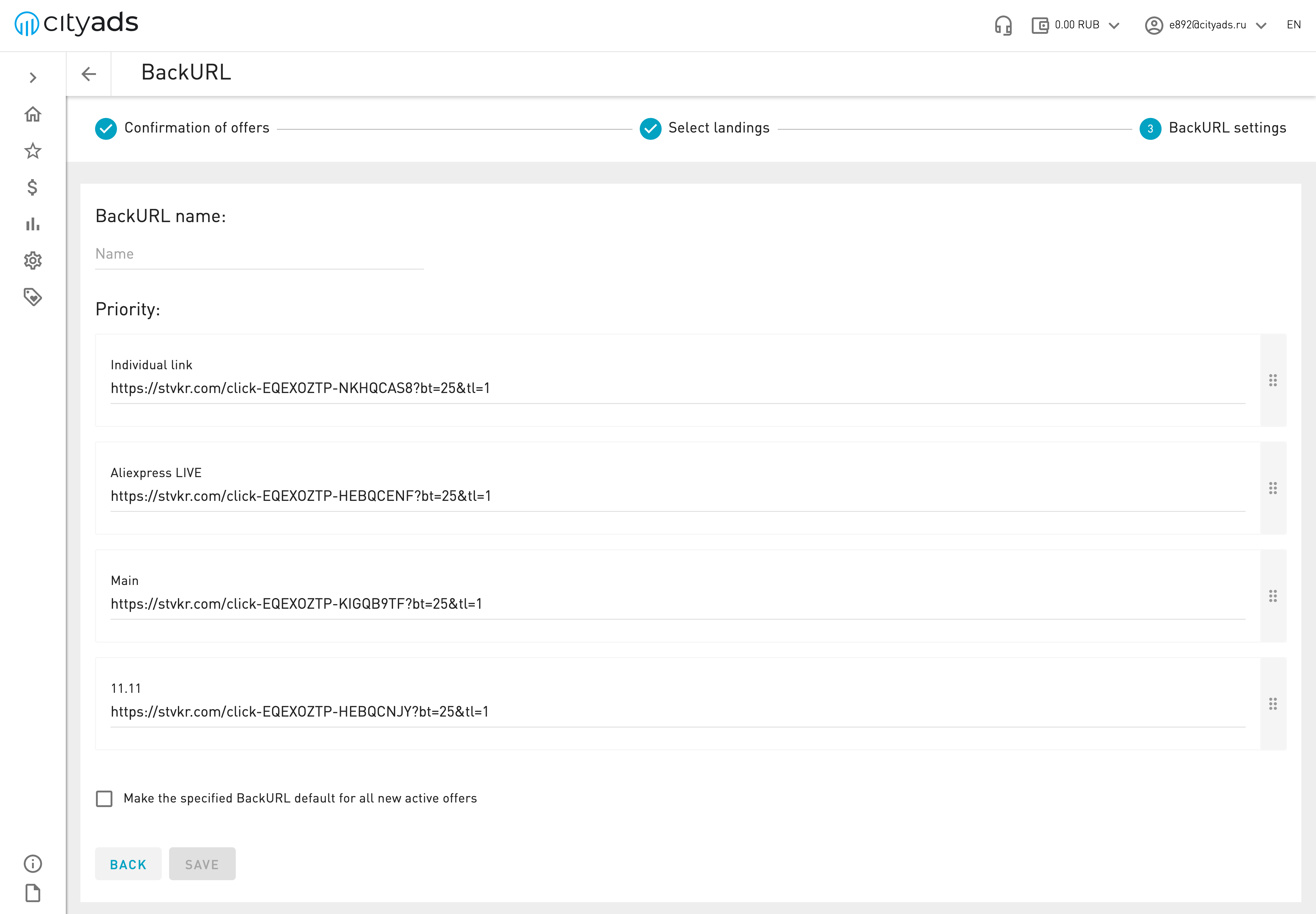 BackURL table¶
In the table you can see all the BackURLs you have configured. For a detailed view of the configured BackURL, click on the arrow on the right side of the line.
You can edit them by clicking on the edit icon of the desired BackURL.
To delete BackURL, click on the Trash icon.
To create a new BackURL, click on Create BackURL.