Referral program¶
This tool enables to generate an invitation reference for the registration of new users in our CPA network. After clicking on the link and registration, the invited user will become your referral. 5% of the referral's approved commission will be accrued to you. The commission interest rate may be modified depending on your referrals' traffic volume and quality.
Creating an invitation link¶
To generate an invitation link, click on the Invite referral button.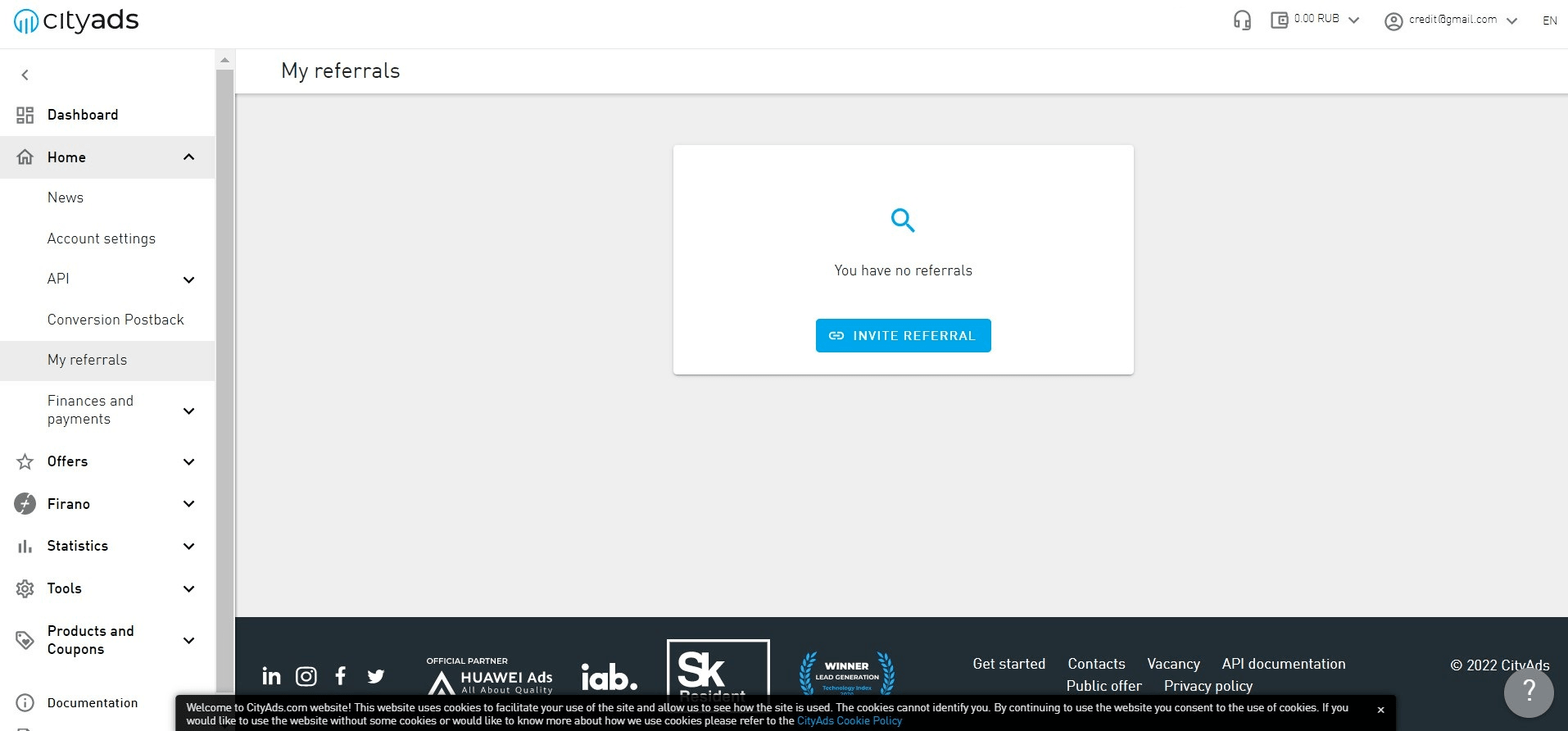 Then you can select a channel, if you have more than one, and add subaccounts. Before you copy the link you can also shorten it by clicking on the Get short link button.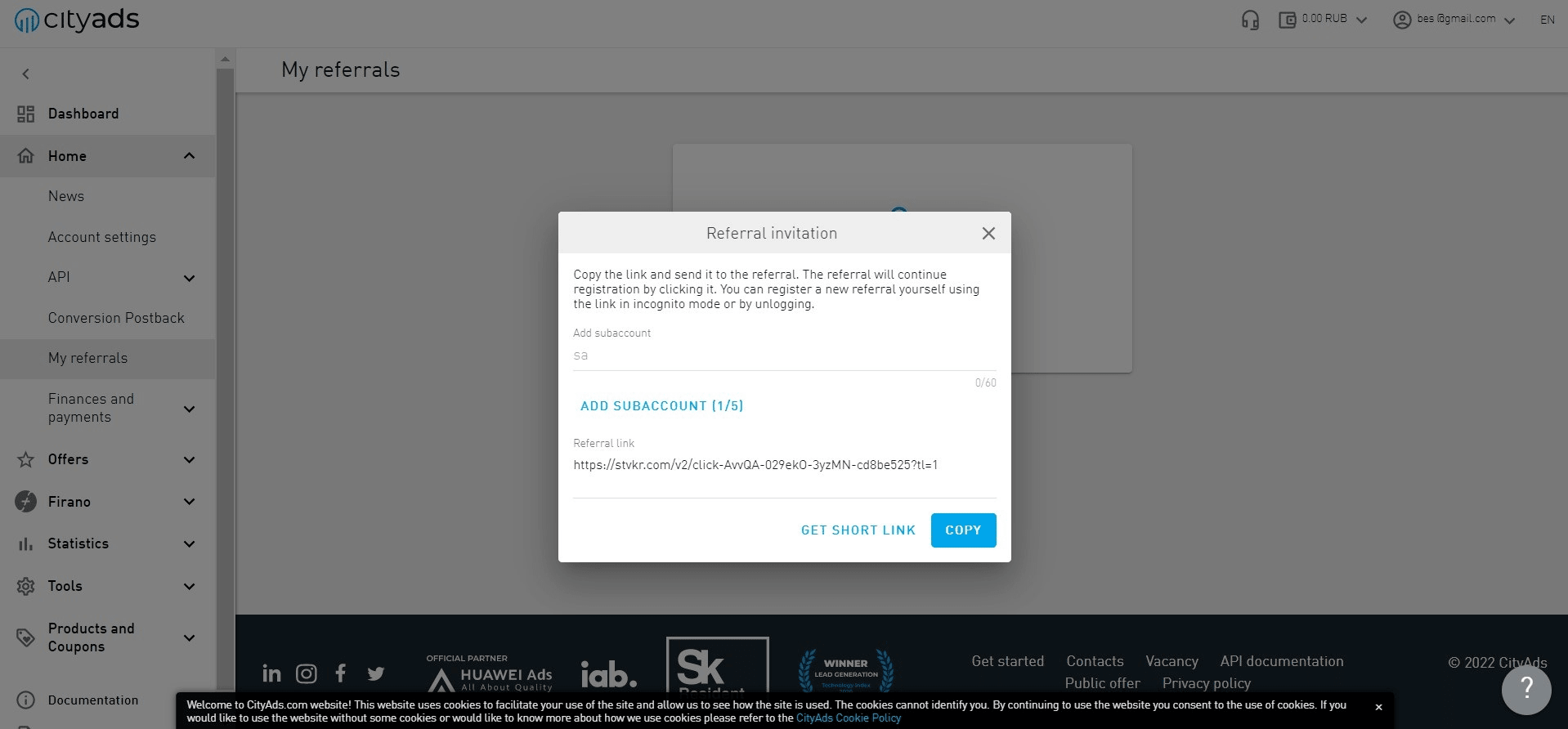 Table¶
In the table you can see information on each referral, including id, name given at registration, percentage of referral's commission, his registration date. If necessary, you can filter data by date of registration and referral id.